Customer Acquisition Mastery For


Residential Property Managers
The Modern Way to Scale Your Company in Size, Profit, and Clients You Love.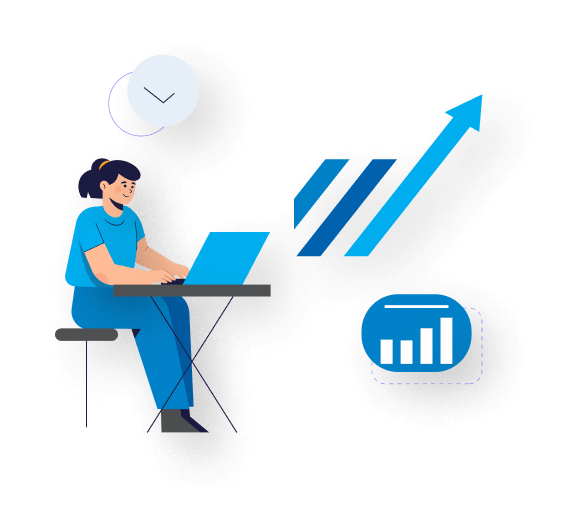 Looking For More Ideal Residential Property Management Clients?
Let Us Help You Get There Fast!
The art of customer acquisition for any service-based business comes down to profitably generating leads at all stages of the buying process, nurturing them through education, and then converting them at ever-increasing levels with sales effectiveness. When systematized into a cohesive set of processes and people that bridge sales and marketing, the result can transform your business from a stagnant or struggling service provider into a New Customer Machine™.
Who is RentScale?
RentScale is the largest sales consulting and coaching company in the residential property management industry.
We've worked with hundreds of local providers all over the US and Canada, and currently run the largest mastermind community of active property management sales professionals in North America.
What Our Clients Say
The month after working with RentScale was record breaking in terms of new sales for our company. I see that trend continuing because of the consistent process we now have in place.
This process changed the way I schedule my days, the way I qualified new leads and the way I close new clients! Developing our custom playbook and going through the accompanying training has made me a more confident and competent BDM.
RentScale took what we have been selling for years and 're-wrote the script'. This allowed us to systematize our sales efforts and close the leads our old sales pitch was failing on.
Watch Our Client Interviews
We're Not a Marketing Agency, We Help You Build a New Customer Machine.
Let us help you build your internal marketing team and systems to increase the value of your firm.
RentScale has developed a portfolio of lead generation campaigns and nurturing material that connects with potential property management clients of all stages of the buying process.
We can help you reach out and attract quality leads and drive down your Unit Acquisition Cost over time.
Click here to learn how we can introduce you to more quality clients in your local markets.
We Don't Sell For You, We Help You Install A Scalable Sales Function.
Let us help you win more ideal clients without compromising.
RentScale has developed the most effective selling systems and processes in the industry, and we've paired it with world class coaching, hiring and training services for your current or next Business Development Manager (BDM).
We can even help you build a sales team when you're ready to scale.
Click here to learn how we can install a scalable sales system in your firm.
Want to attract more ideal residential property management clients?